Viewers allows you to set one or more companies as a Viewer on a template, granting them view-only access to every location where Visis are deployed from that template. 🔦
Transparency is crucial in construction. By adopting Viewers, you're fostering a culture of openness, allowing more stakeholders to see the project's evolution firsthand.
If you have a template where it would be beneficial to grant view only access to additional companies that aren't already the Assignee or Reviewer than this should hit the spot 🎯.

To grant view only access to every Visi that is deployed from a specific template, project admins can now add Viewers to the entire template (or even specific nested Visis within a template).
Alternatively, if it is more beneficial to pick and choose which Visis require additional Viewers it is also possible to navigate to the Visi edit module and update Viewers as needed.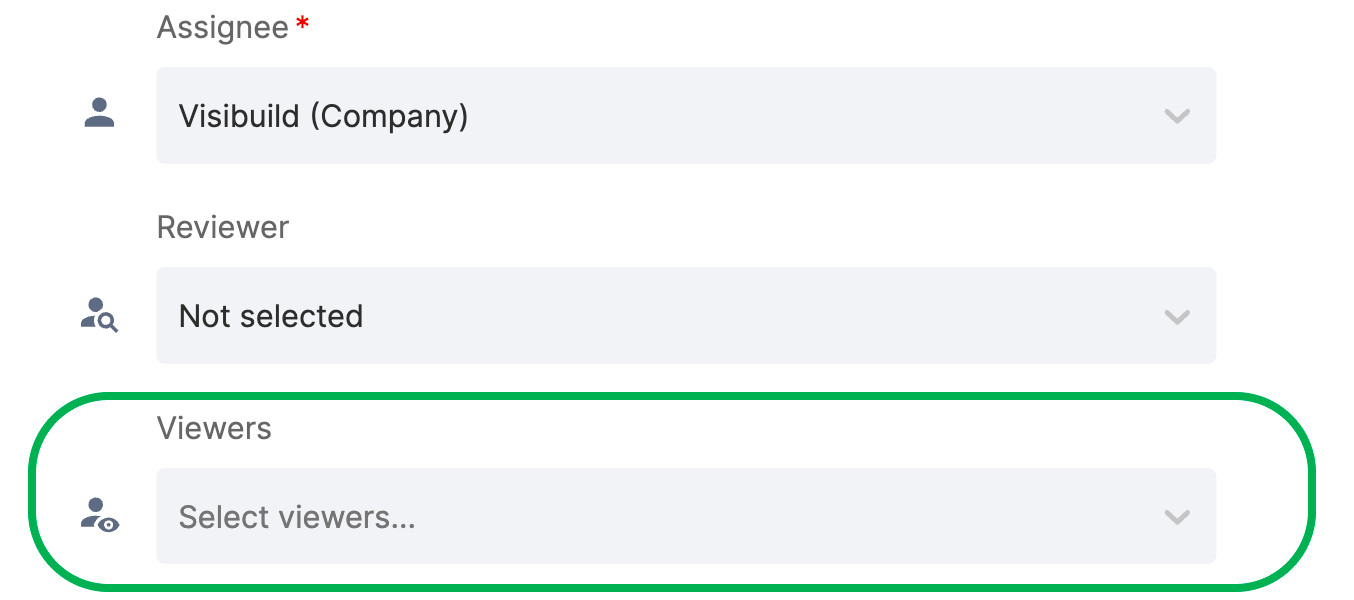 Tip: Visis are visible to the company of the Assignee, Reviewer and Viewer but only editable by the Assignee and Reviewer.
Visi Viewers is here to make your project management even more efficient and transparent. Start using it today and see how it transforms your project collaboration. The Visibuild community is always evolving, and we're here to make your construction management experience the best it can be. 🛠️
Stay tuned for more exciting updates from Visibuild, and keep sharing your valuable feedback. Your input helps us keep innovating and delivering the tools you need to succeed. 💡👇