📣 Introducing the Inspection Template Tracker!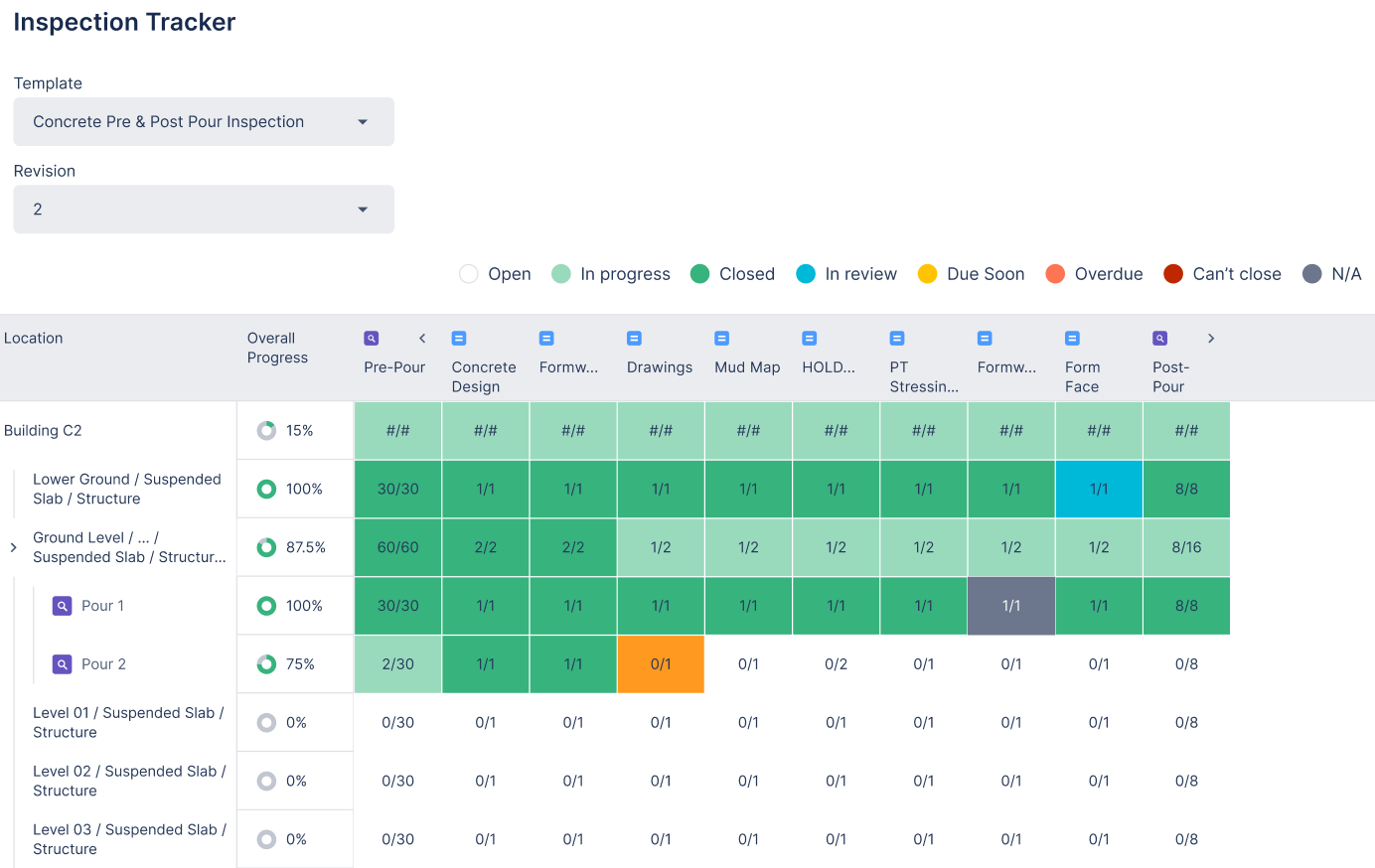 We're thrilled to announce the release of the Template Tracker in Visibuild! 🚀
What is the Template Tracker?
The Template Tracker simplifies your inspection process by allowing you to monitor and manage Visis deployed from templates on a single screen. It provides a centralised view of all Visis associated with a template, giving you unparalleled visibility and control over your projects.
1️⃣ Access the Tracker section in the sidebar.
2️⃣ Select the desired template and revision to track.
3️⃣ Monitor real-time status, progress, and key details of each Visi.
4️⃣ Take action by clicking on any Visi to make updates or resolve issues promptly.
Why is the Template Tracker a game-changer?
✅ Centralized Visibility: Monitor multiple Visis derived from a single template in one place.
✅ Efficient Project Management: Stay organised and address outstanding tasks quickly.
✅ Streamlined Collaboration: Provide a clear overview to enhance team communication and coordination.
Coming Soon in the Template Tracker
1️⃣ Due Soon and Overdue Status Tracking
2️⃣ Location Data Roll Ups
3️⃣ Export to Excel
We're confident that the Template Tracker will revolutionise your Visi management processes, saving you time while ensuring greater accuracy and control.
A note on nested subcontractor templates
If you are a subcontractor with your template nested within the builders template you won't be able to find your template in the tracker just
yet
. Internally we are working on a new method to link nested templates to ensure that both head contractors and subcontractors will benefit equally from this new tracking experience on your next Visibuild powered project.
A big thank you for your continued support and valuable feedback working alongside our team to deliver this tracker to you. Stay tuned for more exciting updates!